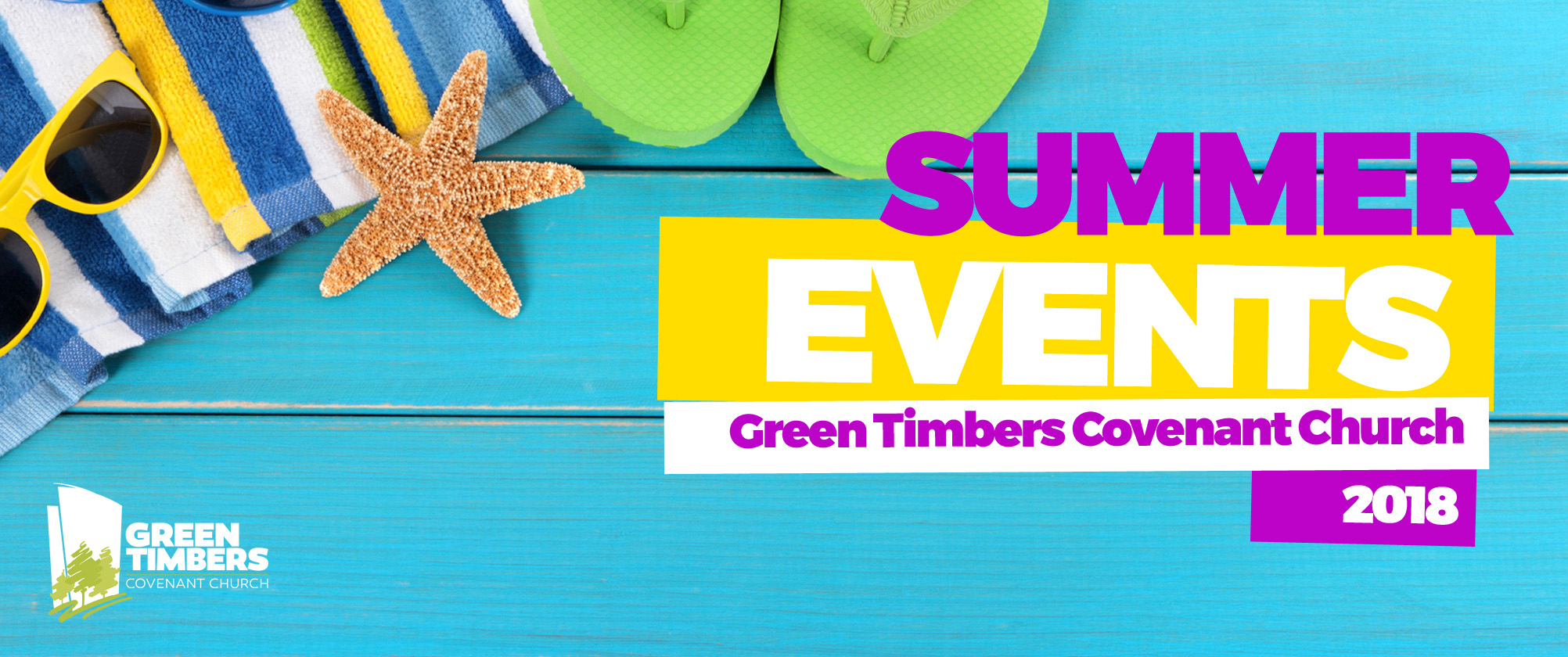 First Fridays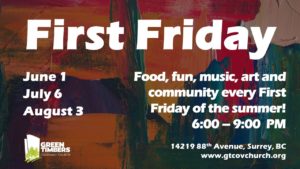 Food, fun, community, arts, and BBQ in the church parking lot throughout the summer months. Join us for a meal, live music, sports and more!!
Youth Beach Party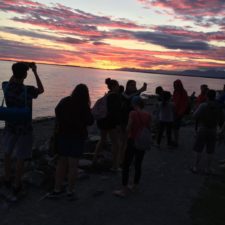 The youths are enjoying a cool summer breeze along with a beautiful sunset at Crescent Beach on June 15. Take a photo for the gram! Snap one for the hot streak! #CrescentBeachsunset
Buntzen Lake Picnic & Swim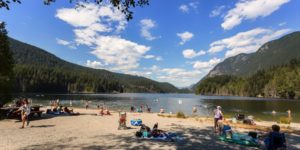 Come bath under the sun and take a dip in the beautiful lake with us on Thursday, July 12th. Everyone is welcome! We will meet at the church at 10am then set off for Buntzen. Bring your own picnic necessities and we'll see you on the beach 🙂
CHIC 2018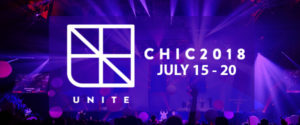 Our church youths head to Tennessee for this triennial youth conference for a fun, music-filled and life-changing experience! Please keep them in your prayers as they set off for this special event.
Community Kitchen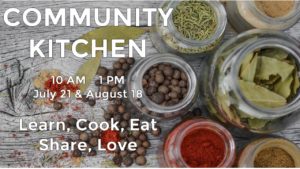 The Community Kitchen Program provides opportunities for participants to decrease isolation, practice English speaking skills, share food, build community, and increase avenues for integration and self-reliance. Participants in the program are provided with workshops on Canadian foods, Canadian kitchens, nutrition, meal planning, safe food handling, canning and preservation, budgeting and creating recipes. In addition, participants are provided with tours of stores and given information about community food supports for those on a low income.
Bible Day Camp: The Journey VBS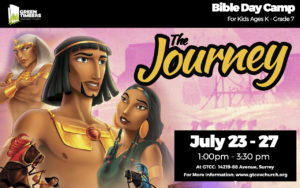 Join us for a Journey back to Ancient Egypt where we will find out what it was like to live in the time of Moses,  Each day we will see, hear, touch and experience ancient Egypt.  We will have games, lively Bible songs and, of course, great snacks as we participate in the Journey of Moses.  These experiences will help make God's Word come alive with new meaning for all who participate!  We will see how the Bible character Moses had courage in times of trouble.
July 23-27, 2018  1 PM to 3:30 PM each day.
Click Here for the Registration Form:  REGISTER
All Church Camping Trip @ Golden Ears Park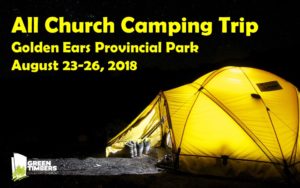 Catch the tail end of summer festivities by joining us on this relaxing camping trip! Come and enjoy fun, food, nature, bonfire and each other's company at the Gold Creek camp ground. Only $40 deposit required per family. Sign up available on the bulletin board at GTCC.
Vancouver Canadians Baseball Game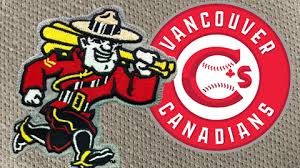 Join us for a trip to Bailey Stadium on Thursday, August 30th.  Watch our future Blue Jays take on the Everett Aqua Sox.  Game starts at 7:05  We will meet in Vancouver.  Its a great way to wrap up our summer ministries.  Tickets cost $12.50.