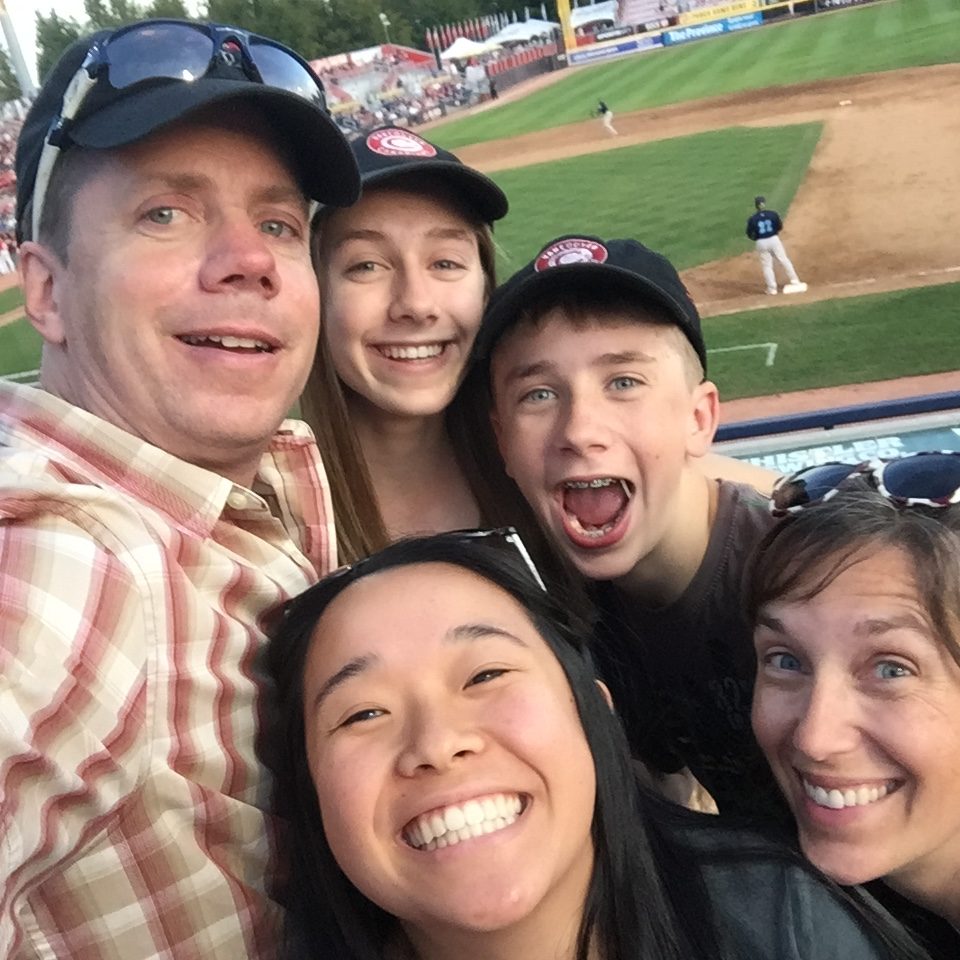 Pastor Andy Sebanc, Senior Pastor
Pastor Andy and his family have been at Green Timbers now for eleven years and can't wait to see what the next eleven years will bring. They love living and ministering in Surrey and can't imagine how or why they ever lived anywhere else.  With such great people at GTCC and in the Vancouver area they are very much at home. Throw in the mountains, oceans, birds, fantastic food and the many cultures represented in and around one of the greatest cities in the world and they are happy campers – both literally and figuratively.  His undergrad work was in Biology, but he switched to ministry right after university.  He has a Masters of Divinity from North Park Theological Seminary and a Masters of Non-Profit Management from Regent University in Colorado.  Andy was raised in Kansas City and has since lived in Chicago, Seattle, Chicago again, Boston and Colorado.  While moving around he has picked up the annoying habit of calling the Royals, Cubs, Mariners AND the Red Sox his favourite team!  Lori, who he met and married in Seattle, has worked as Children's Ministry Director at GTCC, but now just volunteers a lot at the church and works full time at the Ministry of Social Development and Poverty Reduction.  Their kids, Jozi and Mattias, were born in Boston and there they all developed a love for chowder and the Red Sox.   You will often find them all on the soccer or baseball fields, playing, coaching and cheering on their teams!  He loves serving at GTCC because it gives him the opportunity to care, lead and teach a loving community of people who are pursuing Christ together out into the busy and diverse world to cultivate God's values.  He is an ordained pastor in the Covenant.  
Email:  andy@gtcovchurch.org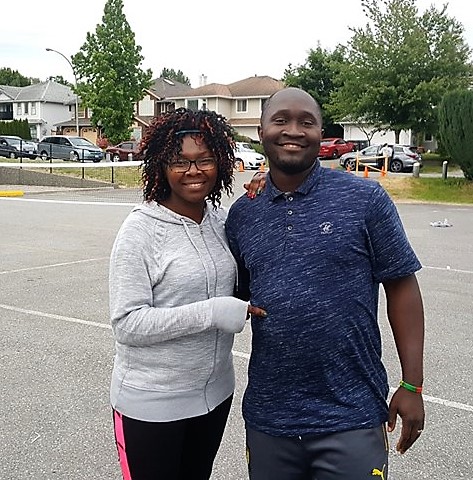 Pastor Michel Ndiom, Pastor of Mission and Outreach
Pastor Michel has lived in the Surrey area for ten years after moving here from Cameroon and has been working, pastoring, studying and creating a family during those years.  Together with his wife Viviane they have four kids, Shekinah, Shiloh, Zoe and Joshua.
He has been on staff at Green Timbers since October of 2018 and before that he was planting/lead pastor of Beth El Church in Surrey.  Pastor Michel received a Bachelor of Arts in English and French from the University of Buea with a minor in translation.  He has a passion for learning new cultures, new languages and find its uttermost fulfilling in working where cultures blends.  After working for few years as a French settlement worker  and engaged community worker, he embarked into another academic journey with Trinity Western University where he obtained a Bachelor of Leadership, useful in his position then as the Manager of Francophone Settlement and Community Programs at DIVERSEcity Community Resources Society.
Throughout his professional experience Pastor Michel has worked in many culturally diverse and people-oriented roles. He has supported many children and youth the way he expected to have been supported. These include primary and high school teacher; children and youth pastor; settlement worker and Social worker. "The skills that I have developed and are important to me have focused on understanding, empathy, respect and the development of trust. This approach has been very successful in working toward end solutions that are appropriate and have the buy-in of the individuals or families involved." Currently, in addition to his pastoral work, Pastor Michel is working full time at the Ministry of Children and Family Development and is pursuing on a Masters of Social Work
He is licensed by the Covenant as a bi-vocaitonal pastor and is pursuing his Covenant Orientation studies.
Email:  michel.ndiom@gtcovchurch.org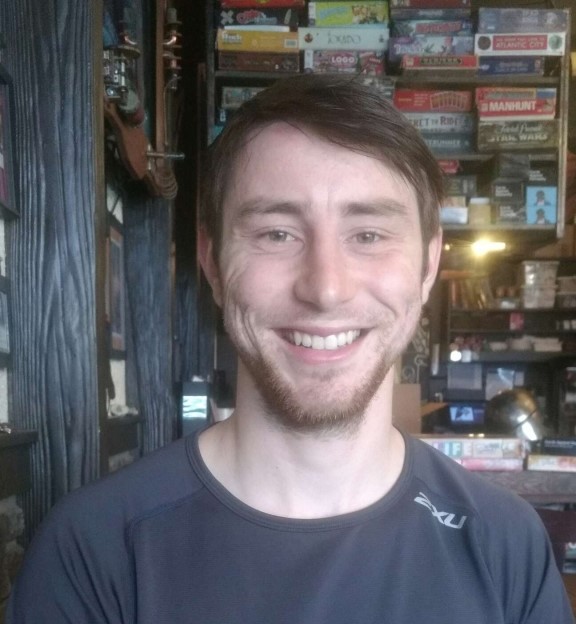 Aaron Peat, Pastoral Intern
Aaron is a student at Regent College where he is getting a Masters of Divinity. He has worked primarily with the youth and children of the church since September of 2016. He hails from Surrey where he graduated from Frank Hurt Secondary School just a few blocks from GTCC and received a BA in philosophy from KPU.  He hopes to graduate in 2019 from Regent.
Email: Aaron@gtcovchurch.org
Debbie Reid, Office Administrator
Debbie grew up at Green Timbers and has raised her three girls here as well.  She has served as the Office Administrator since 2014 and has recently started working out our sister church in Surrey, Emmanuel Covenant Church in a similar role. She loves music and her family.  She is married to Rod and together they have Madelyn, Lydia and Fiona.
Email: Debbie@gtcovchurch.org